By Ty Anderson, 985TheSportsHub.com
Get your Bill Belichick GIFs ready, because there's a potential offensive upgrade that want out of his current situation.
According to Mary Kay Cabot of Cleveland.com, Browns tight end David Njoku still wants a fresh start, and would like the team to trade him by the Nov. 3 trade deadline.
"To this point, the Browns haven't been willing to trade him, but they might be open to it if someone makes them an offer they can't refuse," Cabot wrote. "The Browns need help at linebacker, safety and cornerback, and could possibly pick up a starter to help out down the stretch. They could also try to secure draft picks for the 2017 first round pick."
Njoku's first request for a move from Cleveland came back in July, and though the 24-year-old 'committed' himself to the Browns prior to the start of the 2020 season, it took just six weeks for Njoku's desire to leave to come back into the open.
A 6-foot-4, 246-pound receiver, Njoku's best pro season to date came back in 2018, when he set career-bests in catches (56), yards (639 yards), and touchdowns (four) in 16 games with the Browns.
This year, Njoku, who was on injured reserve earlier this year due to a sprained knee, has totaled five catches for 63 yards and a touchdown in three games this season. This is after a four-game 2019 campaign with just five catches, 41 yards, and a score.
…And he would still be an undeniable upgrade over what the Patriots have gotten out of the tight end position this year.
Ryan Izzo is the only tight end with any NFL experience on the New England roster, and though the 11-game had a season-high three catches and 38 yards in Sunday's 18-12 loss to the Broncos, Izzo lost a fumble that led to Denver points on the board. Behind Izzo, there's rookies Devin Asiasi (zero targets) and Dalton Keene (zero games played thus far).
In other words…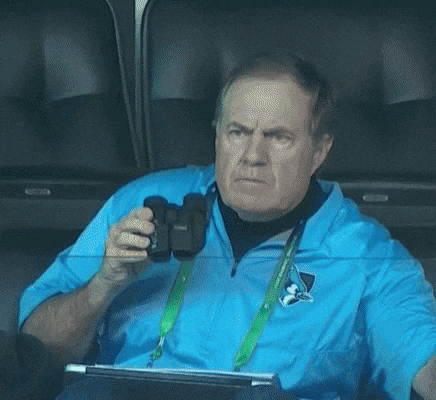 The Patriots, who are 2-3 on the year following their loss to Denver, host Jimmy Garoppolo and the 49ers next Sunday.
Ty Anderson is a writer and columnist for 985TheSportsHub.com. Any opinions expressed do not necessarily reflect those of 98.5 The Sports Hub, Beasley Media Group, or any subsidiaries. Yell at him on Twitter: 
@_TyAnderson.