By Ty Anderson, 985TheSportsHub.com
The 2020 NFL season has found its first disgruntled star wide receiver, and it's the Bears' Allen Robinson.
Frustrated and 'feeling disrespected' in his negotiations for a new, long-term deal with the Bears, Robinson took to social media on Tuesday and removed all mentions to the Bears from his Twitter. Robinson, who has been with Chicago since the 2018 season, also deleted any and all photos relating to the Bears off his Instagram account.
It's all led to a formal request from the 27-year-old Robinson for a trade out of Chicago, too, according to the Chicago Tribune. (Robinson's camp has since denied the report of a trade request, but admitted that Robinson is unhappy.)
Oh yeah?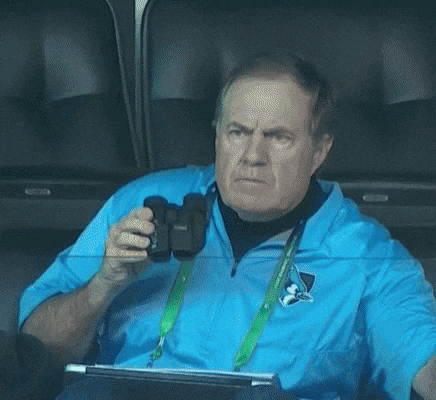 A seven-year pro, Robinson entered the 2020 season coming off a 2019 that featured a career-high 98 receptions. Those 98 catches were the seventh-most in football, and Robinson's 1,147 yards were the 14th-most in football. The 6-foot-2 Robinson's best NFL season to date came all the way back in 2015, when he hauled in 80 balls for 1,400 yards and 14 touchdowns for the Jacksonville Jaguars, and with Blake Bortles throwing him the ball.
Naturally, Robinson's desire to leave Chicago has Patriots fans buzzing with the hopes of a potential trade to New England, with the Patriots' wideout group still led by Julian Edelman, and with N'Keal Harry and Damiere Byrd as the team's next-best threats. (Byrd played the most snaps out of any wideout, but was not targeted once in the passing game in New England's Week 1 win over Miami.)
Whether or not the Patriots are actually interested in anybody's guess, and the asking price for Robinson is its own discussion, but you can expect plenty of connecting-the-dots when it comes to the idea of giving Cam Newton another weapon.
Due diligence, baby.
The Patriots have the cap space to pull off almost any deal this time around, too, with over $25 million in cap space.
Ty Anderson is a writer and columnist for 985TheSportsHub.com. Any opinions expressed do not necessarily reflect those of 98.5 The Sports Hub, Beasley Media Group, or any subsidiaries. Yell at him on Twitter: 
@_TyAnderson.