Is it time to pump the breaks on pumpkin spice?
It's Fall, and that means it's the official start of pumpkin spiced…everything. At first it was just pumpkin spiced coffee at Dunkin and then Starbucks got on the trend, and now it's everywhere and in just about anything.
For the start of fall, Google Trends just did a big round-up of all the pumpkin spice products we've been googling.  And it turns out a lot of cat owners want pumpkin spice KITTY LITTER to be a thing.  It's the top pumpkin spice "scented" product people have been searching for.  It actually HAS been sold before at Walmart in Canada, but it looks like they might not have it in stock this year.
Google also looked at the top pumpkin spice food or drink each state is oddly obsessed with this year . . .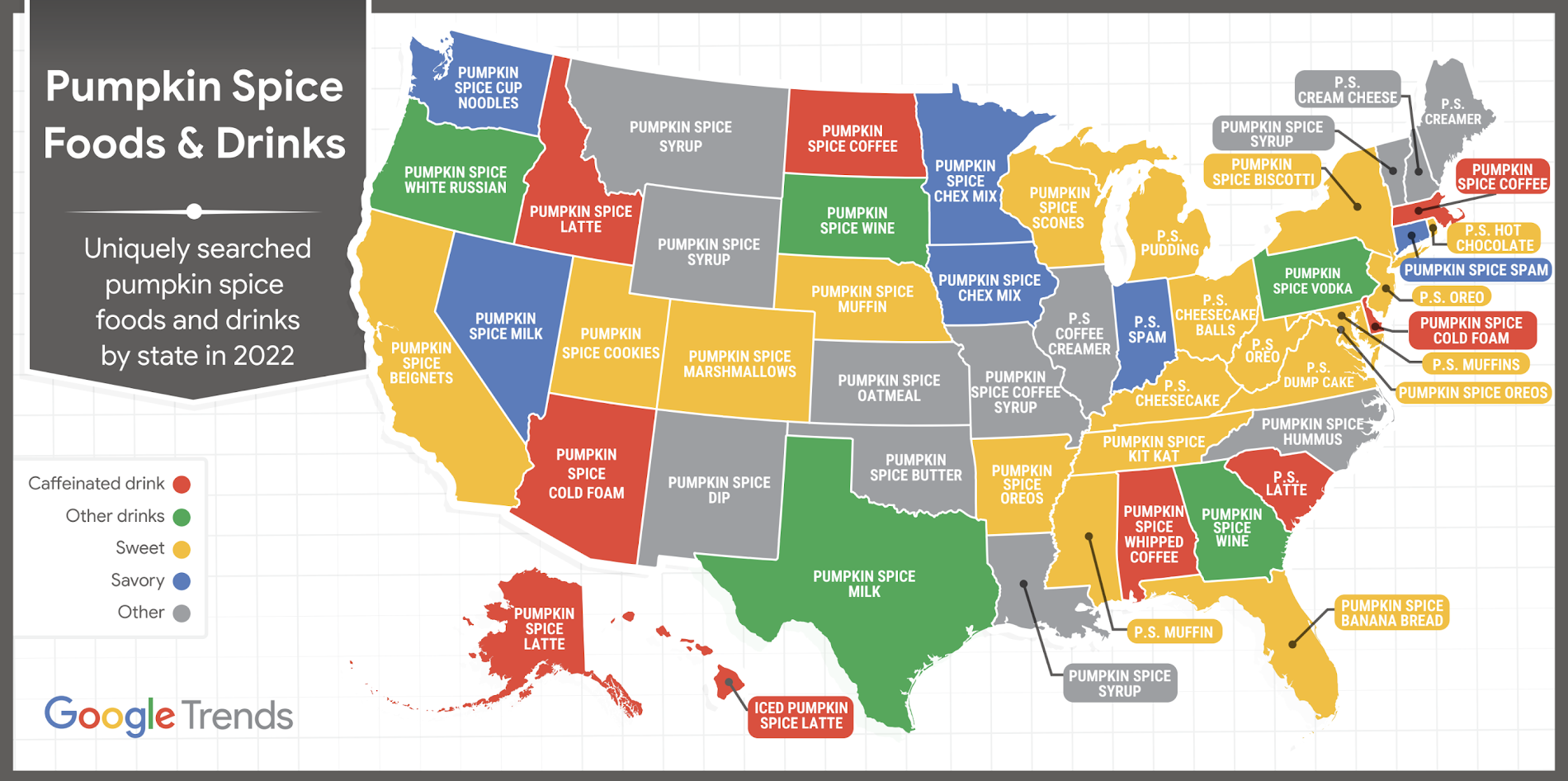 For Massachusetts Pumpkin Spice coffee is by far the number one Google search, New Hampshire loves Pumpkin Spiced cream cheese best, Rhode Island prefers Pumpkin Spiced hot chocolate, Maine likes pumpkin spice creamer and Vermont enjoys pumpkin spice syrup and wait till you see what Connecticut is into.
Here's my list of the Top Five Kookiest Pumpkin Spice Products!
Sign me up for the 98.5 The Sports Hub email newsletter!
Get the latest Boston sports news and analysis, plus exclusive on-demand content and special giveaways from Boston's Home for Sports, 98.5 The Sports Hub.
By clicking "Subscribe" I agree to the website's terms of Service and Privacy Policy. I understand I can unsubscribe at any time.