Free agent Taylor Hall signs with Sabres
By Ty Anderson, 985TheSportsHub.com
Star free agent winger Taylor Hall seemingly had two viable choices this offseason: The 28-year-old could've signed a short-term deal with a Stanley Cup contender, such as the Boston Bruins or Colorado Avalanche. Or he could've signed a long-term deal (likely with a mid-tier contender) and cashed in yet again.
But in the end, Hall chose neither, and instead signed a one-year, $8 million deal with the Buffalo Sabres.
And no, there's no way around saying it: This was a straight-up weird choice by Hall. One of the weirdest imaginable.
"I think, honestly, it's probably all winning," Hall told NHL.com this offseason when talking about what he was looking for in his next destination. "Any player at this stage in their career that has had the career that I've had, 10 seasons, only make the playoffs twice, that's really what I'm after. So we'll see what happens there."
(Just a reminder that the Sabres haven't made the playoffs since 2011, and that they've finished no higher than sixth in the Atlantic since the league switched up the division formats in 2013.)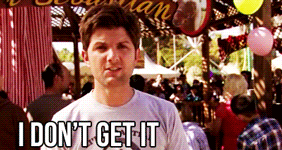 The free agent market's top left wing, Hall was available to all after a 2019-20 campaign that featured 16 goals and 52 points in 65 games between the New Jersey Devils and Arizona Coyotes, and two goals and six points in nine postseason games with the Coyotes. And it's believed that Hall had real talks and real offers from legitimate contenders, too.
The Bruins were among that group of teams interested in Hall.
Now? Well, that's anybody's guess.
One weekend into NHL free agency, the Bruins have re-signed Kevan Miller, added middle-six winger Craig Smith, and lost power-play quarterback Torey Krug. Their 2020-21 picture certainly feels incomplete. But they are not without options. Mike Hoffman, Tyler Toffoli, and Evgenii Dadonov are still on the market. Hoffman is a defense-free left wing, while Toffoli and Dadonov are right wings (the Bruins seem relatively set at that position).
The Bruins also have to make decisions on restricted free agents Jake DeBrusk and Matt Grzelcyk, and there's the questions about Zdeno Chara, the B's captain for the last 14 years and current unrestricted free agent.
"We're certainly exploring all the avenues of both free agency and through trade," said Bruins general manager Don Sweeney. "I'm not going to tell you that I have something on the burner here. I do believe we addressed an area that we had a need in [with Smith]. We've allowed for internal completion to continue to bubble up and we have several young players in that mindset and that's healthy for our group overall."
The Bruins have over $11 million in projected cap space to play with this offseason.
Ty Anderson is a writer and columnist for 985TheSportsHub.com. Any opinions expressed do not necessarily reflect those of 98.5 The Sports Hub, Beasley Media Group, or any subsidiaries. Yell at him on Twitter: @_TyAnderson.
Sign me up for the 98.5 The Sports Hub email newsletter!
Get the latest Boston sports news and analysis, plus exclusive on-demand content and special giveaways from Boston's Home for Sports, 98.5 The Sports Hub.
By clicking "Subscribe" I agree to the website's terms of Service and Privacy Policy. I understand I can unsubscribe at any time.